Who I Am.
Hayat Aljowaily is an Egyptian filmmaker based in Paris. Having grown up in five different countries, Hayat has always been interested in issues related to global politics, cultural exchange, and identity. After having completed a Bachelors in Social Sciences at Sciences Po in the south of France, Hayat completed a Bachelors of Arts in Film and Media Studies at Columbia University. Hayat's bachelors' thesis film, Maybe Next Time, has screened at over 10 events and festivals around the world. Most notably, it won the Audience Award at the Tripoli Online Film Festival in Lebanon. Hayat was hired by Marvel Studios as a director's assistant to Mohamed Diab on one of their Disney + series Moon Knight. Currently, Hayat is developing a short film that she wrote and will co-direct, a docuseries she's creative producing, and a short musical film that she's associate producing. She produces most of her projects under the Le Hangar label. Hayat strives to use films as a means to promote social cohesion and cultural understanding.
Tell us in your own words why you do what you do, keep this positive and relevant including the passion and vision you had to live this new life you have created for yourself.
Growing up, I was always fascinated by the movies. Growing up moving around alot with my family, movies gave me the possibility of always having something to call 'home' when I was still settling in. When I moved to the US at 13, the experience of being in a majority white school forced me to shift my focus to something else: social justice. I founded the Diversity club and led plenty of initiatives to push for social change within our small school community. When I applied for university, I decided I wanted to do something in between these two: make movies that push for social change. I wanted to make movies that would allow other young Arab women to feel seen and heard. And so, I started my career as a filmmaker and changemaker.
What was it that prompted the change in your journey?
Realizing that all my favorite films never showed anyone who looked like me!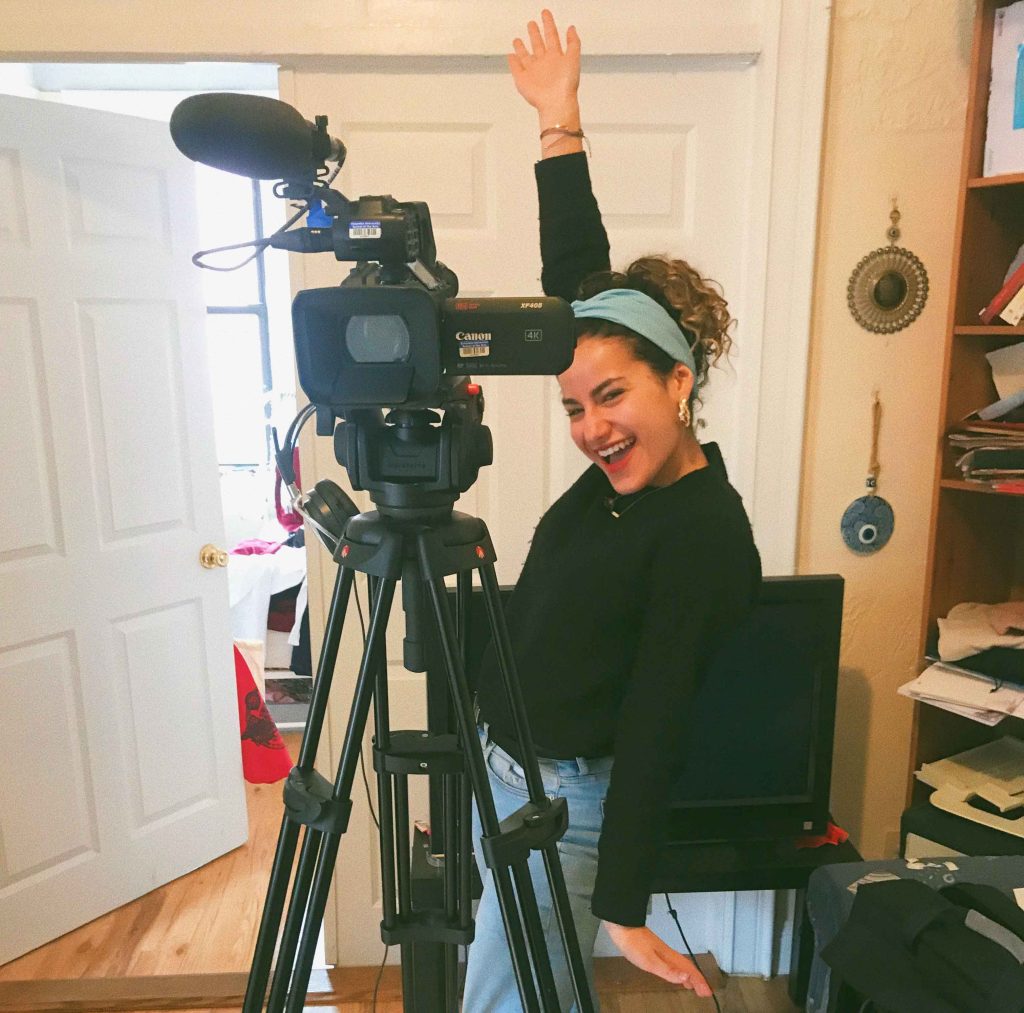 Hayat Aljowaily
Filmmaker
Is a life goal important to you and how would you define this?
My life goal is to use film as a means to promote social cohesion and cultural exchange.
Why is it important to follow your dream and what have you share from this?
It's important for me to follow my dream because I want my younger cousins to live in a world where they feel like they belong. As young Arab women living abroad, I want them to know they are allowed to be their authentic selves with all the complexities that includes.
Where do you go from here, what does the future hold?
I am currently developing my first professional short film as a writer-director, about two refugees in Belgrade, Serbia, as well as developing a number of documentary projects.