RAGE
Come Outside … What For?
---
Little doll we've been jiving all night long
Little doll gotta feeling something's wrong
Coz it ain't right to wanna keep on dancing
There won't be any time left for romancing
Dating is weird. How can we just go on dates with people to most of us never seeing them again. How can we go through a talking stage just for it to end because one of them got bored. how can we be friends with benefits and not get attached. I do not understand how you can do everything that is involved in a relationship but say you do not want a relationship. Do not waste that person's time and emotions. because 9/10 that other person will catch feelings because youre giving them false hope. I get going on one date and then never seeing them again because it was mutually decided you do not work with each other which is okay. But to continue going on dates, building up a connection, doing romantic things, basically pretending youre in a relationship just to end it because you decicided you dont like them anymore or you found someone else is so wrong. It is emotionally damaging to the other person. And if you do not want a relationship why would you do everything a relationship consists of with another person because that sure sounds like you want one. If you want to see other people then just stick to hooking up with people; stop forming false hope and fake love.
RAGE
Magister, cura te ipsum
---
Being sick while in college is truly like playing a game of chicken with yourself to see how long you can go ignoring your symptoms before you actually have to go to a doctor. Most of the times it works out in my favor to ignore it till it goes away, but I am seriously concerned for the day that I lose that game, and that leads me to my point that the healthcare system is fucked. I don't have insurance while I am at school because I am only insured in my home state of California and not in New York, so taking a trip to even my shitty on-campus clinic will cost me an arm and a leg just for them to tell me it's probably just the flu and that I'll be fine. The first time I got seriously sick at school I actually did go to the campus clinic and it was essentially $200 for them to tell me they didn't know what I had but it was probably just a common cold, sending me on my way with a gatorade and a jell-o cup. Since then, I have learned to just suck it up because as much as I like gatorade, I can get it for a lot cheaper than $200 at Wegmans. It especially sucks that my school already charges students over $80,000 a year in tuition, so adding $200 onto the bill for shitty healthcare services is really just insult to injury. We are, tragically, far from free healthcare at a countrywide level, but I don't think it is much to ask from private educational institutions that charge students outrageous amounts for tuition to offer free and decent health care to their students, right?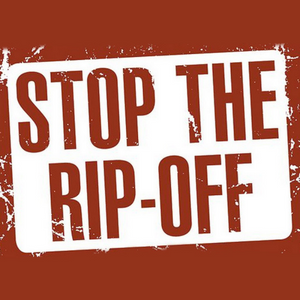 RAGE
Hey, Mean Girl, your insecurities are showing…
---
Mean Girls. Not the movie, real life mean girls. I never understood what these girls gain from being absolute raging bitches to other people for fun other than that they are validating themselves from an insecurity they posses. They voluntarily ruin lives and self esteem for what, so they feel better about themselves? Personally if i was ever intentionally rude to someone for my personal gain id feel so guilty afterwards but i guess these types of girls do not have an actual personality other than a victim complex. I understand how theres a conotation around bullies that they are mean because of how they grew up or because of a household situation in their personal life. However what i do not understand is how they can take it out on others as if it was that persons fault their parents got divorced, it does not make sense. If thats the case too why not just talk to a school counselor why are you being blatantly rude to someone else because you being a bitch will not magically make your parents fall in love again. They only care about themselves and what they are doing which gives a little bit of narcissism, but being rude will not solve your problems but only make them worse because if youre rude to the wrong person it is over for you. It does not take alot of effort to be nice to someone but it does take some brain power to come up with an effective insult so lets use our brains to focus on important things and not ruining someones day on purpose because you wanted to.
RAGE
"All in all you're just another brick in the wall"
Some professors at Universities should not be teaching. The amount of rude, uninterested, lack of respect professors i have had or met while at college is astonishing. And the worst part is that most of them are tenure, meaning they can not get fired. Alot of these tenure professors do not know how to properly teach either because they are either old and out dated or do not care because its not like they will lose their job. Also, some professors give an unnecessary amount of work then tjey dont explain how to do it properly and purposely fail the class. If the class average is a C and the professor is not realizing that they are the problem, they should not be teaching. I will never understand how a professor can give work then not explain it then get mad a student asked a question on how they can properly do it to get a good grade. This is why tenure should not be a thing and although it has its benefits towards the professor because they are basically set for life, there are no benefits to the students because these tenure professors do no give a shit about students. And no matter how much a student complains to the dean, the dean can not do much to solve the issue because once a professor is tenure, they can not undo it.
RAGE
Not So Smart Phones
My heart immediately sinks to my stomach when I get a notification informing me that the subscription I meant to abuse for the free trial, actually removed funds from my account. I've been robbed in daylight by subscriptions so many times that it's shameful. The most embarrassing experience would likely be my current on going subscription to the white pages. The site I used once two years ago has been stealthily removing $3 from my account every month. Every time I reach to unsubscribe, I'm met with a confusing website and push it off to the following month. The EVERGREEN clauses in their contracts are in such small print and hidden away on their sites that it is criminal… except it's not. This is America. But the name is so apt – evergreen- meaning the green stuff lands in their accounts FOREVER.
RAGE
Don't stand, don't stand so
Don't stand so close to me
Don't stand, don't stand so
Don't stand so close to me
I don't know what's causing this to happen. Maybe it's something subconscious that people do when it's colder. Maybe the world is out to get me. Either way, I just ask one thing of everyone that has ever been in my vicinity: do not walk too close to me. Don't know if you're too close? That's totally fine, let me help you.
You're too close if I can hear you breathing. You're too close if I can feel your body heat. You're too close if you accidentally brush against me. You're too close if I can identify the song leaking through your airpods. You're too close if someone isn't able to walk between us without touching either one of us.
It's quite easy if you're paying attention to it, which I always am. Just look down at our shadows and make sure they're still social distancing.
RAVE OR RAGE
What's Up Doc
I don't trust doctors. They're only people, after all! And people can be stupid, no matter what level of education they've accomplished. Everyone has their off days. And each time I step foot in a doctors office I automatically assume that my doctor, nurse, or whoever, was the one that cheated through school or secretly hates women. I didn't leave my pediatrician until I was twenty. I was finally tired of the fishtanks and the pastel paintings and the step stools. So I started going to my mother's doctor, Dr. Cunningham. I came up with the nickname "Cuntingham" halfway through my first appointment. I made the brilliant choice of catching a dart in my hand right when I was due for a tetanus shot. So I was sitting in a cold, white room waiting to be poked when she first walked in. With the mask on, the first thing I noticed about her was her eyelashes–I immediately knew I couldn't trust her. She had those chunky, spider leg type extensions that made it look exhausting to blink. Her mascara was clumped and gross. I didn't trust her. But she still convinced me to get the series of HPV shots along with the tetanus because, well, I don't know. I think I blacked out after she didn't laugh at me saying I didn't get my period the month of the election. I think I needed someone to tell me my autonomy doesn't diminish the second I step into a doctor's office. But no one did. So I drove back to that office every two months to get one of the most painful shots out there. And every time it hurt worse than the last.
RAGE
Hi, I'm The Problem, It's Me… NOT
I cannot believe Ticketmaster isn't having legal trouble. These "Platinum Tickets" are just an excuse to price tickets up hundreds, sometimes thousands of dollars if they think people will pay that much. And the worst part is that they don't try to hide what they're doing because there are people that still buy them! It doesn't matter who it is, I am never paying over $200 to sit at the top row of Madison Square Garden. It makes me so sad that concerts are slowly becoming inaccessible. Even smaller venues are starting to raise their prices. But concerts are "in," right now, which means the profit matters more than the experience.
RAGE
God Only Knows… Yeh Right.
I am sick of people pushing their religions onto others. It's almost as if, if you do not believe in their god or ideas then you are going to hell and you are a bad person. How does that make any sense if each individual person has their own set of beliefs? A great example of this is between pro-choice and pro-life. There are so many people who stand outside of planned parenthood preaching their beliefs to women. More than half of those women walking in do not believe in the same ideology that these preachers are preaching, so to them, it does not matter but to the preachers, it's a huge deal if you do not believe the same thing they do. They try to force you to be a religion you're not and it frustrates me because for me at least I am catholic however I am not practicing and do not believe in most of the stuff that is preached in the bible. However, I have had countless Christians come up to me trying to tell me to convert or I should not be saying certain things because God does not like them or that I am not a real follower of God. It's annoying. I just wish everyone could leave everyone alone about religion and just let people practice and believe in what they want. Not to mention some of them are so aggressive with it. If you say no to them or if you say you are something other than Christian, they get so mad for no reason and start verbally shaming you. Now I am not saying all Christians are like this because they are not. But the ones who are constantly trying to convert people and yell at people for having different beliefs are annoying.
RAVE
Oh, The Sands Of Time!
I have been making the same trip with my friend group on an annual basis since we were 18 years old. We are now 22 and just returned from our latest endeavor. I am so grateful to be aging at times like this. We were a mess those first few trips. It was neary impossible to plan all the foods and drinks we would need for the weekend. It was difficult to hunt down each person and have them repay you for all these purchases. Planning how many cars we would need to bring and who would be in which one was killer. Even worse was getting everyone out of their house with all their bags packed at the time you agreed on. I hold none of these grievances against anyone because we have improved greatly. This past trip the planning was incredibly smooth. Everyone contributed a meal or snack they would like to prepare. I designated who would make what on each day, and who would clean up after. We had vegetables with every meal and reminded each other to drink water multiple times each day. We all cleaned up the house together on the last day. It is a beautiful thing to watch yourself and your friends grow more responsible. Our yearly trip makes this very clear to me.
RAGE
Blame It On The Boogie
Let's face it: one of the best parts about being in a relationship is having someone to blame for stuff. Isn't that what we always do? When we're having a bad day, or we're in a bad mood, or something just went tits up, we love to blame the person closest to us both physically and emotionally: our partner. A good partner accepts it gracefully, knowing that their time will soon come when they can blame us for something we had no part in. Who is actually to blame is always less important than who places the blame first.
RAVE
"Colors pursue me like a constant worry" – Claude Monet.
You know what is one of the good things to come out of covid lockdown? Decorating a room. It can be some people's worst nightmare, but it is actually my dream. The time we spent locked in our tiny apartments has led to an explosion of colors in my friends' apartments as they tried to make life interesting… or at least tolerable. Every color combination you can imagine has led to some pretty heated exchanges as home truths came to the fore. So from a safer than safe all- white studio we have feature walls of every hue combined with baseboards and door frames of supposedly contrasting and complimentary tints.
There is something about decorating or redecorating a room that brings me to life. It is the best thing to do when I feel like I need a change in my life or a change of scenery: change the posters on your wall, get a new color scheme going, replace your old lamp with a new one and add a new blanket to your couch! If you hate where you live and spend most of your time then you probably won't be too happy. Let your imagination and creativity run wild and have fun with your home decor. These days people are getting more and more ambitious with their decorative choices and I am so here for it. Pops of color and abstract art bring so much vibrance to your room and your life!
RAGE
Girl, Interrupted!
There is a woman at my job, let's call her Fern. Fern has been there longer but not necessarily my boss, but within the same rank. No matter what I am doing, she has the uncanny knack to put me down for something. At first I thought it was just me, but then I saw how she behaved toward my female co-workers as well and it confirmed my suspicions. She doesn't like women. She's subconsciously threatened by the presence of other vaginas in the room. It's like she feels backed into a corner and therefore always needs to come out swinging, asserting her dominance in the room so no one can even come close. It's beyond rude. It's further than condescending, it's borderline harassment and verbal abuse. If I wasn't so broke, I'd quit my job. Then I'd kick her ass.
RAGE
DUMB JOCKS!
The biggest mistake mankind has ever made was creating
ESPN. Don't even tell me you've never been shunted aside
because there is unlimited ESPN in your household. You slave
away all day long and come home to your man, maybe looking
forward to that 'hello' kiss or even just sitting down for a relaxing
glass of wine. But, no! You walk home and there is some
RANDOM fucking sporting event that has just invaded his mind
and has him sitting in the recliner looking like he's just had a
lobotomy. And it's never fucking ending! There's baseball,
basketball, soccer, golf, tennis, football, hockey, not to mention
the BWOT's, or the big-waste-of-time's; poker, horse racing,
gymnastics, NASCAR, martial arts, rugby, lacrosse, and the
fucking spelling bee! ESPN has every fucking trick in the book
to brainwash our men into sitting in front of the TV like a
cracked-out junkie. I could start a lap dance in fucking pasties
and a g-string and STILL have him watching water polo. Ladies,
reclaim your power! Stick it to the man! I want to watch a
fucking chick flick and nothing's going to get in my way. And
that's why ESPN hate's parental controls, like the one I set to
block that shit two days ago. I can't wait to go home tonight and
see his face.
RAVE
"…Everybody said they'd stand behind me
When the game got rough…" Dylan
I've noticed that more and more people seem to believe it is their personal duty to control the line they are standing in. This week I was at Ulta and I got on line just a moment before this man – who was being used as a line placeholder by his wife. After a full five minutes of standing in front of this man, the woman in front of me turns around and asks me, "Are you on line?" I tell her "Yes, I'm behind you…" She points her finger at me and says "No. You are behind him." She is telling me to move behind the man that I am literally in front of on line. The fact that she was incorrect is a separate issue. Who is standing in what order behind her in line does not affect her life, and is honestly none of her business. I've realized that this is a pattern. The CVS line is a mess because of the self-checkout option. There will often be a long line with both self-checkout areas open. If I head towards that section, someone on line will inform me that there is a line. So, I'll ask if anyone in front of me wants to use the self-checkout register. Everyone says no, including the person who corrected me. Their only goal in calling me out was to police the line. I am incredibly sick of this.
RAVE
"How beautiful the leaves grow old…" John Burroughs
Fall is undoubtedly my favorite season. I love the cool air, the colors of the leaves, the smells of pumpkin and apple, hot drinks and comfort food. It's one of the best feelings when I can finally feel the summer air slip away and give way to the brisk fall breeze. Yet, autumn is also the start of my seasonal depression. I can't stand that it gets dark so early, and there is a fine line between cute chilly fall weather and I-don't-want-to-leave-my-house-because-it's-too-f***ing-cold fall weather. In New York especially, there is a very brief period of aesthetic autumn weather and activity until the inevitable long, dreary, windy winter that lasts until almost April. So, I am clinging to the happiness early fall brings to my life. This love/hate relationship will last for the rest of my life I fear. And yet the fleeting moments of pure joy it brings me is like an addicting drug– I can't stop loving it.
RAGE
I swear to god; happiness is the best makeup… Drew
Heres the thing, I am not going to give my real name and end my days of nookie prematurely and permanently (and anyway I'm sure I speak for so many members of the male gender) but what is it with unashamedly putting shovel-loads of shit on your female faces, in full view, on the subway journey every morning: creams and powders and pencils and liquids; patted and powdered, smoothed, rubbed and rouged. Guys, Lord knows we know you don't really have perfect peachy skin with blushed cheeks and full, round red lips, but it only needs for last night's obvious excesses to be touched up not a basement-up revitalization. Have confidence in yourselves for goodness sake and some faith in the male sex because believe me your score goes down with each layer you lather on as we sit and watch just what it takes to make you today's oven-ready turkey for the office.
RAGE
I Have Often Walked Down This Street Before…
It's the bane of your existence and the platform for your whole entire life anywhere. It wakes you up, puts you to sleep, hangs out with you on a daily basis. Home sweet home. So why do I feel like New York City collectively and not so secretly is pulling for me to reside elsewhere? I mean come on, I was born in New York, don't I get some seniority over all the outsiders? Of course it all comes down to money and for a reason that escapes me at the moment, money remains rather coy with me. It doesn't grow on trees, I guess. Or maybe there are just not enough trees in Manhattan. But that's neither here nor there. The point is, why, when I've finally saved up enough of this mysterious greenery, found roommates, and even found an apartment I like, am I required to magically come from some billionaire background.
A guarantor is not something I find to be pointless by any means. It is a security measure of the utmost importance for the real estate business. But when my guardian is required to make "upwards of $150,000 annually," for a three bedroom East Village apartment of suitable size for one seven year old, I get a touch flustered. Is Manhattan newly reserved for a population of the over-privileged? Because when I see the rich and the spoiled getting into apartments in a snap of the proverbial magic wand, I get even a touch more flustered.
RAGE
Little Darlin'
Parents of the World: Your iPhone is not a pacifier. Your iPad is not a blankie. If you can't figure out that your little thing keeps talking because it is unhappy because it's being made to sit through the loud movie you've been dying to see (and DISTURBING EVERYONE IN THE THEATER), you aren't fit to be a parent. And if I see another portable DVD player while I'm eating at a nice restaurant, I'm going to up-end your table. I'm sorry you chose to burden yourselves with a small thing that cries, screams, and wiggles a lot, but that was your choice and now you have to make some sacrifices. And sacrifices mean that if you can't get a babysitter, you may not be able to go to that new Thai place that opened up last month. Bringing the ankle-biter and sticking a DVD in front of it doesn't make your child any more pleasant to be around – and having to listen to the DVD play is NOT what I'm looking for while I'm trying to eat with my friend. If your kid is at that stage where they don't enjoy eating out, guess what? Too. Damn. Bad.
RAGE
Take a Look in the F***ing Mirror Guys
Since the dawn of time, the infamous XYs have felt the need to place their female counterparts under a microscope of scrutiny. This phenomenon has evolved throughout the years into their good old 1-10 rating system. Being labeled a 1 encompasses the appearance of a disheveled ogre in their eyes, and the sought-after 10 is pretty much Megan Fox. I wonder what gives men the right to make these judgments. Perhaps, it may be the combination of their receding hairlines, white gym socks, and sauce around their mouth leftover from lunch that gives these men the impression that they have a divine calling to comment about women's appearances. Get off your high horse, though that may difficult with your tight jeans purchased by your mother and your Jesus sandals. It would be much appreciated, and the world would exude rainbows and butterflies if this "rating" behavior finally came to a harsh end. Afterall does pot, kettle and black not register with you. It is such a sign of your almost total insecurity that you must shout the loudest in your mansplaining role. Have you never heard the saying about he who shouts the loudest has the smallest… no sorry I just made that up. (Even though it's so true.) So thank you all for your assistance and cooperation and I look forward to NOT hearing from you!
RAGE
Gonna Rip It Up
Dear friend, didn't your mother teach you any manners? Here I am, pouring out my soul to you about my monstrous boss, last week's heartbreak, and this week's fling, when I look over to see that telltale wire coming out of one of your ears. Are you nodding your head in heartfelt agreement to my last sentence, or in time to your favorite Harry song? Listen up: if you care about me as much as you say you do, take out the earphones and give me your full attention. Otherwise, I might just have to rip them out… and that includes your ears!!! You probably wouldn't like the sound of that.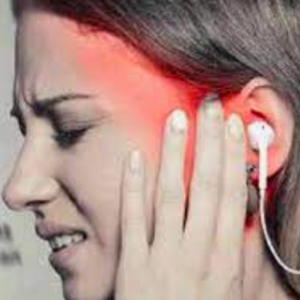 RAGE
"Make Love Not War… " F*** Off
We've all heard this saying at least once in our life: "Opinions are like a**holes, everyone has them". We see this play out every day whether it be an opinion about if pumpkin spice lattes are worth the hype or if that viral dress was black and blue or white and gold– it was definitely blue and black btw. What doesn't make sense to me is why people who have 'negative' opinions about things, pop culture or otherwise, get a bad rap. It's okay to not like things!! There are lots of things I don't like: bananas, slow walkers, soy milk, and don't even get me started on spaghetti as a pasta choice. You're lying if you try to tell me there aren't any things that exit in life that you hate. Not everything is sunshine and rainbows. We all have negative feelings. Maybe some of us feel negatively more often than others, but still. I'm sick of people who try to act positive about everything all the time. Sometimes, hating things is fun. You can create such strong bonds with friends over shared dislikes. I'm not a pessimistic person, but I'm a proud hater.
RAVE
When Autumn Leaves Start To Fall
I am officially so over the summer heat and am counting down the days until when it's socially acceptable to light a pumpkin-scented candle, drink my hot chocolate, and turn on Hocus Pocus. The other day I was driving to work with the AC blasting and I was still sweating… make that make sense. All I want is cable knit sweaters, blankets, fall movies, leaves on the ground and a pumpkin spice latte in my hand…. pronto!
RAVE
THE BIEBER EFFECT
If you have crazy hair that is hard to tame then RAISE YOUR FUCKING HAND! My natural hair is crazy curly and frizzy, but I have come to deal with the sad reality that is my hair because blowdrying it every time I wash my hair is simply too much effort. But, my queen Hailey Bieber has invented the perfect solution for us frizzy-haired ladies…the slicked back bun! Now, this hairstyle seems like it can be hard to master, but it is the easiest thing ever. All you need is a hair brush, hair gel or hairspray, and some upper arm muscle and you are set! I do this look almost everyday because it is so fast and makes me feel put together even though I barely did any work. It is also great for days when your hair looks greasy because you can just rock with it and own that greasy hair! If Hailey Bieber can do it, we all can do it.
RAVE
That's The Way The World Goes Round
Ok, so I know this isn't really a rage, but I've come to learn something important about the laws of the universe that I wish to share with you all. Nothing good can happen without being accompanied by something equally bad. Let me give you an example. Yesterday, I went thrift shopping at the Goodwill bins. The bins aren't your average thrift shopping experience, you really have to DIG to find something worthwhile. But low and behold, after two hours of work, I happened upon the most incredible leather bomber jacket, that looked like it had been snatched straight off the back of a hardcore biker. VINTAGE! It was incredible. I thought to myself, this can't be true, this can't be happening. But then, as the laws of the universe declared it, my good fortune was met with bad fortune. BOOM. Car accident. Punctured radiator. Steaming hood. Totalled Honda Pilot. But not to worry, because as I leaped out of the car in fear it was going to explode, I somehow almost instinctively grabbed the jacket. I think the day's pros outweigh the cons.
RAGE
TROUBLE BREWING…
As someone who works in the service industry, I will never understand how you could go out into the world knowing you're going to spend money, most likely on overpriced goods, and then complain to the cashier at said establishment. Inflation aside, if you're traveling anywhere, or even just going to a local coffee shop instead of brewing your own coffee at home, you KNOW you're going to be paying more money than at a Dunkin Donuts on the side of the highway. Also, quit complaining to or yelling at the employees about prices because 'movesflash': they don't make the prices!!! They're just working there to make ends meet!!!! Taking your anger out on them makes you look both dumb and like an asshole. Stop going out into our capitalist world acting like you don't know what you're getting yourself into.
(Disclaimer: The employee doesn't set the prices but I KNOW at this particular moment in time she/he IS the representative of the corporate entity involved.)
RAvE
Things Go Better with…
Find someone who likes Diet Coke as much as me. Spoiler alert – you can't. I'm Diet Coke's biggest fan. I spend way too much money on it. I keep all the Diet Coke employees on payroll. That's all me. So forgive me if I sound like a psycho, but I'm a bit of a Diet Coke elitist. You think it's the same as Coke Zero? I'll slap you in the face. Prefer Diet Pepsi? Never speak to me again. Ask me why I can't drink regular Coca-Cola? Flee the country, because I am coming after you.
RAvE
Halle Yep
Keke Palmer is literally all over my Tik Tok feed and at first I was confused why the world was suddenly just becoming obsessed with her but after watching her interviews for her new movie Nope, I am 110% on the Keke Palmer stan train. This queen is quite literally the funniest and most entertaining person to watch EVER (citing my sources: her WIRED interview on Youtube). My friends and I watched her interview like it was a literal film and there truly was never a dull moment. She's just such a character, such a queen, i love her with everything in me <3
RAgE
A Frat Lap with Frat Swoop Goobs and NIBs Gurked on Frat Water
It's not that long ago that I went to my fair share of college parties… frat parties. And the species that is the frat brother has always always intrigued me. Even though I have MANY questions for the Chads and Brads of the world, my top question will always be what is with the weird fake voices they all seem to have?? Like… there is quite literally nothing that brings me more rage than hearing the classic "sah dewde" in that GOD AWFUL voice that they do, a "fraccent" as I like to call it. Serious, S E R I O U S question to any frat boy: why talk like that if literally everyone knows that's not how normal voices sound and it makes you even more of a laughing stock than you already are? Maybe this is my toxic trait but I just can't respect anyone if they're talking in the fraccent… You look silly boys #endthefraccent.
RAgE
I WANT TO BE ALONE !!!
I cannot wait to live with me, myself and I! Dear God, WHEN? After surviving two weeks of my mom treating me like a ten year old when I moved back temporarily because of an illness, I land back in Brooklyn at 10pm, still a little sick, to utter bullshit: my roommate has completely wiped me out. Who but an evil psycho thinks it's acceptable to rummage through their roomy's entire life? I mean EVERYTHING ! With all my shower necessities running on empty, my entire cosmetics drawer ransacked, used and abused, my closet contents torn apart and left for dead, I dragged myself over to Duane Reed so I could try and get myself ready and back to work at 6am the next morning. I think I can speak for any New Yorker living with a psycho roommate and say: LOCK YOUR DOORS… ALWAYS!
(Oh and the roommate? Gone and hopefully in a ditch somewhere nursing her bruises.)
RAgE
Children Should Be Seen and Not Heard… Of!
An Open Letter to Parents Regarding Your Strollers: When you have a small child that can't walk, I understand them. You don't want to be immobilized in the wasteland that is now your house-with-small-child. Who would? So in the stroller, they go and you can go for a walk. Great. But then you bring your giant baby tank that carries more of your own shit than baby into the subway during rush hour. WTF?
A subway car is approximately 4 feet wide, and at least a foot of that is taken up on either side by seats. During rush hour there are already people packing into those cars as if the world was ending and this exact car is the only one that stands a chance in hell of getting out; I do NOT need your fucking Baby Tank slamming into my knees and knocking me even further into the unwashed man that I'm already pressed back to front with. And then you have the audacity to look at me like it's my fault there isn't enough room for your Hummer-sans-engine? No. Wait for the next fucking train.
Even worse than you with the Hummer and tiny children are you who bring the Baby Tank with children who are big enough to sit on seats – and let them sit on seats while leaving the tank open. There is already not enough room on this goddamn train; I am tired, I am probably carrying a really heavy bag, and now not only can't I sit because your sprog is too precious to be kept in its tank, but I can't even stand comfortably because said fucking tank is rolling over my toes.
Okay, here's another thing. I am single. I am 27. I am not planning on marrying because I don't even have a boyfriend, and to be honest a boyfriend is not high on my list of priorities. And I am NOT planning on children. Ever. I don't need them. I don't want them. I don't see them fitting into my life now, or 5 years in the future, or frankly ever. And yet everyone I've said this to? 'Oh, you'll change your mind.' 'You'll feel differently when you're older/before long.' 'It's different when they're yours.' 'But WHY?' 'How can you not want children?' 'Don't you owe it to your parents?' All of you get the fuck out. It's none of your business why I don't want to have children, and it's absolutely none of your business where my decision stands with my parents. Why would you think that your desire to spawn obviously means that I must have the same want? Let me tell you – just because I have lady parts capable does not mean I want them to be put to use for it. And how dare you talk down to me like a child is obviously the end-all destiny of my life and imply that I'm being selfish not to give in? Being barely able to keep myself in a tiny ass apartment, there is no sound financial reason to have a child and get us both kicked out of it. Keep your fantasized, fetishized delusion of the wonders of children to yourself – I want no part of it.
RAgE
The Long and Endless Road
Why oh why do women have to continually fight for their
fundamental rights? Why are we seen as lesser than the men
around us? Why do we have to beg and plead for basic
equality? I am oh so tired of having my rights stripped away by
old, sexist white men who know nothing about the female
anatomy. I don't understand why we have to beg to be given
autonomy over our bodies, and for equal pay, let alone respect.
We work twice as hard as men just to prove ourselves and are
still seen as less capable, too emotional, our place in society
seen as the homemaker for husbands and children. A hundred
years has passed since the women's suffrage movement in
America, and I fear not much has changed. I can't believe we
are reverting back to such dark times for women. Why, oh why?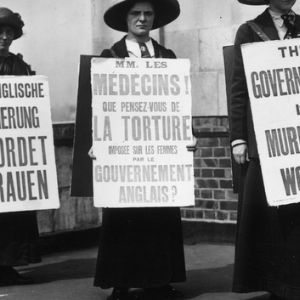 RAVE
Fangirling
So at this point, if you haven't seen Miles Teller's debut in Top
Gun, you need to not walk but RUN to theaters. It's only rivalled
by Moves Cover Glen Powell… with his shirt off. Just open up
Tik Tok; After you,ve feasted on Glen in Moves Tik Tok go to
the best clips of Miles and his newest mustache and physique
(outstanding I may add). His shirtless scene on the beach is
getting all the rave and attention it deserves- I mean how could
it not…. Can you tell I'm fangirling? Might have to buy
ANOTHER I <3 Miles T-shirt…(To go with my Glen two). You
don't think that's excessive DO YOU? Right? Well F you that's
your loss!!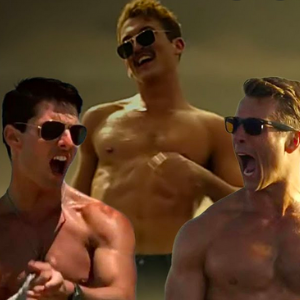 RAVE
We Read To Know We Are Not Alone
I'm an AVID reader, but I take pride in the fact that I'm not one
of those elitist readers that wholeheartedly denies the appeal of
the beach read. You're sitting in the scorching hot sun of the
Jersey shore, with sand in places that have never seen the light
of day – of course you're not gonna whip out Tolstoy for some
light reading! It's time we stopped pretending reading has to be
this crazy sophisticated thing. The beach read is a lighthearted
book that doesn't take itself too seriously. And if you avoid the
cheesy plotlines of Colleen Hoover and the repetitiveness of
Emily Henry, raunchy romance is going to be your best friend.
Sure, Shakespeare's great, and Hemingway's got some literary
chops, but nothing says escapism like reading about an
enemies-to-lovers royal romance while working on your tan. I
mean c'mon.
RAVE
Dolce far niente
Sometimes I like to sit and think.
Other times I just like to sit
There's this saying in Italian: Dolce far niente. It doesn't have a
direct translation, the closest is probably "pleasant idleness".
I've heard others describe it as the beauty of boredom. And if
there is anything summertime makes me appreciate, it's this.
Life gets so hectic sometimes that we convince ourselves we
have to constantly be doing something. But I think there's a
certain beauty about laying around at home all day and reading
a book, and eating your favorite food, and staying in sweats. It's
these moments where you can really slow down. I think it's time
we all started appreciating these everyday activities that make
life beautiful. For me, it's probably going to be the avocado toast
I'm going to make later.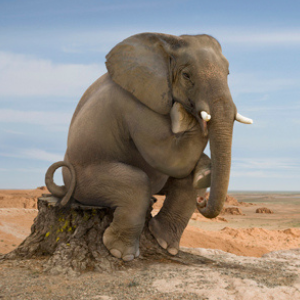 RAVE
Capuccino App… About as Frothy as The Coffee
There's this app called Cappuccino and it's my new obsession (sorry BeReal, you've been de-throned). You can add all of your friends and send them "beans," or little recordings, and the app will compile them and add music so it sounds like your own little podcast. It's an absolute MUST for long-distance besties. Every day on my morning Dunkin run I listen to all of my friends' little podcasts updating me on their life and it's so so fun. Could I just text the besties and have them update me that way? 100%. But who doesn't want to listen to their friends' busy work schedules or guy drama in the form of a podcast?? It's truly revolutionary and I'm obsessed.
RAVE
DEFINITELY Harry's House… and street… and city… country and world I guess!!
Harry Styles released his third album titled Harry's House this past Thursday, and let me just say WOW. The album has the same Harry flare as the last two complete with funky beats and trumpet instrumentals, but is a bit more sentimental, especially the song Matilda (which, only listen to if you're prepared to shed a few tears!). My personal favorites are Grapejuice, Little Freak, Keep Driving, and Daydreaming– but they are all absolutely amazing. Harry has done it again, and all I can say is this: it's Harry's House, and we're all just living in it.
RAVE
"Have You Heard, It's In The Stars…"
I know it's completely fake and not at all scientific and ridiculed by that community, but I don't care. It's fun and quirky (and sometimes very very spot on) and I am obsessed with it. Astrology. Obsessed to the point where it's embarrassing. Example. Let me just paint you a picture of just how embarrassing. Last month my coworkers introduced me to this guy one night at the bar after work. He came into the restaurant again last week to visit and when he said hi to me he proceeded to joke about me remembering him; I couldn't have told you his name to save my life. However because of my facination with all things astrological, I remembered his star sign! So I said "of course, you're the Capricorn." This man was so excited that I remembered who he was. Little does he know. I just love astrology, never forget a sign and often use the personality traits of each sign when I meet new people. (Capricorn: ambitious and practical but irritable and fussy). Long story short, astrology is so fun and anyone who doesn't believe in it is probably a capricorn or gemini (I don't make the rules sorry). Oh and by the way for all those religious believers out there who go out of their way to dump on me, at least I know mine is fantasy!!!
RAVE
Bad Bitch O'Clock
About Damn Time is THE SONG of the summer. It's got some
booty shaking beats and self confidence in every single lyric.
Lizzo is a goddamn queen and I will be upset if this song isn't
playing at every club and bar this summer. I'm already counting
down the days until I can go to Henriettas and shout with all the
other girls, it's bad bitch o'clock.
RAVE
Don't Worry Darling
Ok so its no big deal (and by no big deal I mean a REALLY BIG DEAL) but the
Don't Worry Darling trailer dropped today and I could not be more excited to see
my absolutes favs — the soooo talented, handsome, funny Harry Styles and
Florence Pugh — on my screen come September 23. I know they're going to kill it
in this eery 50s thriller! It also has Chris Pine and Gemma Chan… needless to say
the cast is STACKED and I am so here for it.
RAVE
Joy Crookes
Last week my friends and I went to a Joy Crookes concert and Ican officially confirm that I love her. She's such an amazing singer and she's BEAUTIFUL? She has so many songs for so many moods, so I can always find a Joy Crookes song to match the mood of the day. She also sounds distantly like Amy Winehouse, so if you like Amy Winehouse or simply want new good music definitely check her out (Especially the songs"When You Were Mine" and "Wild Jasmine")!
RAVE
No Hiding Place!
PLEASE do yourself a favor and download the BeReal app. I don't know what they put in this app to make it so addicting but I'm obsessed. The app will send you a notification at a random time every day and you have 2 minutes to post a picture of what you're doing at that moment. You also can't see the posts of other people until you've posted your BeReal. It is the complete opposite of revolutionary but I'm a little (and by a little I mean VERY) nosy and love seeing what all my friends are doing at the same time. Could I just text them and ask what they're doing? Absolutely. Is this more fun though? 100%.